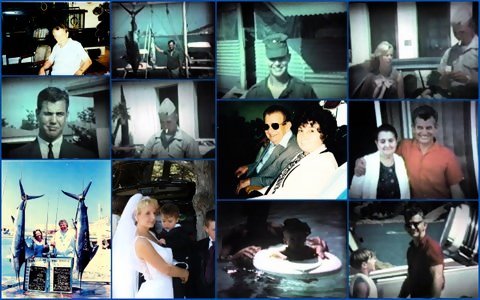 ---
Rick and Jeannie and family
How lucky was I. Having the best Dad, Fran, brother, sister, brother-in-law, sister in law, niece and nephew. Fran came into my Dad's life like an Angel. Jeannie, JC and Aleisha I love you so.
---
BROTHER AND NEPHEW
My brother was my idol. Funniest man ever. And I miss him so.

My nephew Scott Nyland and family. A great kid and family.
---
MY FAMILY
Greatest parents, brother, sister, Aunts, Uncles and nephews
---
Nadine
What can I say about Nadine. She has been a Godsend. From saving my cat's life to saving mine. She is in a dead heat with my Dad as greatest human ever. (i mean that).

Now I have to make a page about the most important person in my life. Lisa
---